If we can't dramatically increase your sales, we don't want your money.
Our customer guarantee:

30-Day Refund Guarantee
Receive a full refund at any time within the first 30 days after your purchase for absolutely any reason. Simply email Help@MailTag.io and our team will process your refund within 24 hours.
FAQ
Can MailTag see my emails?
Heck no. MailTag uses military grade encryption preventing us or anyone else from having any insight into your emails or browser's web history. Nor do we have any insight into any information located on your MailTag dashboard.
What's included in the Cold Email Secrets Course?
In short, tons of material to skyrocket your sales career.
Below is just a sneak peek for what you'll discover. :)
​Phrases That Kill Trust
The "Perfect Outreach" Formula
Habits Ultra-Successful Salespeople Live By
​Follow-Up Templates (That Actually Work)
And much (much!) more. :)
If I upgrade my account, but then want to transfer the subscription to a different email, how can I do this?
Simply shoot us an email (Help@MailTag.io) and we'll get your request processed ASAP.
Does MailTag offer bulk discounts?
Absolutely! Just emailBusiness@MailTag.ioand we will accommodate your team (please note, there is a 5 seat minimum).
My question isn't answered here.
Feel free to chat with us in the bottom right corner of your screen, or drop us a line atHelp@MailTag.io:)
Start your free 14-day trial
Trusted by 14,000+ professionals | 4.5 star rating
Know what happens after you click send (with tracking)
Track scheduled emails & never send an email at the wrong time again
Never manually follow-up, ever again [with Pings]
Cold Email Secrets Course
(Free download when you try MailTag)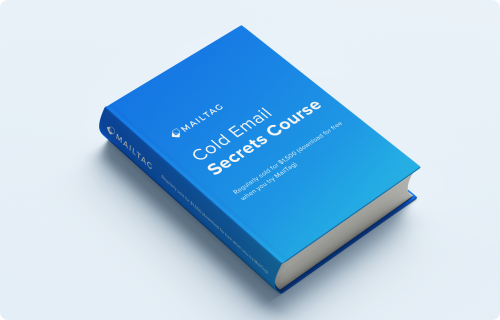 You'll receive an instant download link to our Cold
Email Secrets Course once you begin your free-trial.